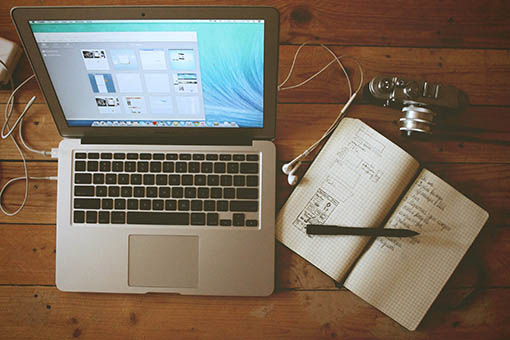 When I was initially toying with the idea of going it alone, I was thinking of focussing on mainly social media and consulting on communication strategies.  This was partly to do with the fact that I didn't want to conflict with the work that I was doing when employed full time.  Over time, I realised that it would be beneficial to my clients to offer websites as well and I don't regret making this decision.
Initially, I partnered with my husband, but we soon realised that if we continued like this, we would never spend any quality time together, so I "fired him" – or so I like to tell people.  I now have a kickass developer (not that my husband wasn't great) who creates really quality sites in a very short space of time.  The biggest challenge, however, is content.
If you are looking to build a website or revamp your current one, these are my top tips:
Have a logo that reflects the business's brand
Look at websites and provide the person who is building your site with an idea of what you like – and what you don't
Pick no more than 3 colours for your colour palette – any more than that will make the site less appealing
Don't try and fill your site with every little thing you've seen on other sites.  Less is more
Think about how many pages you want your site to have and what you want to do with the site.
When writing content for your site – try to make it timeless, so that it doesn't date your site – for example, don't use phrases like last year or last month
Use conversational English and avoid industry jargon
Check, check and triple check that there are no spelling or grammatical errors.
Make sure to keep your site up to date
If you are going to use social media – commit to it and keep the content current
The hold up for launching a site is more often than not, the content.  If you aren't good with writing yourself, you can always outsource the copywriting.  It's also good to know why you are doing what you are doing and understand what value a client can gain from using you or using your product.  If you have this, the rest is pretty easy!